Evolved Packet Core 3000 Series (EPC3000)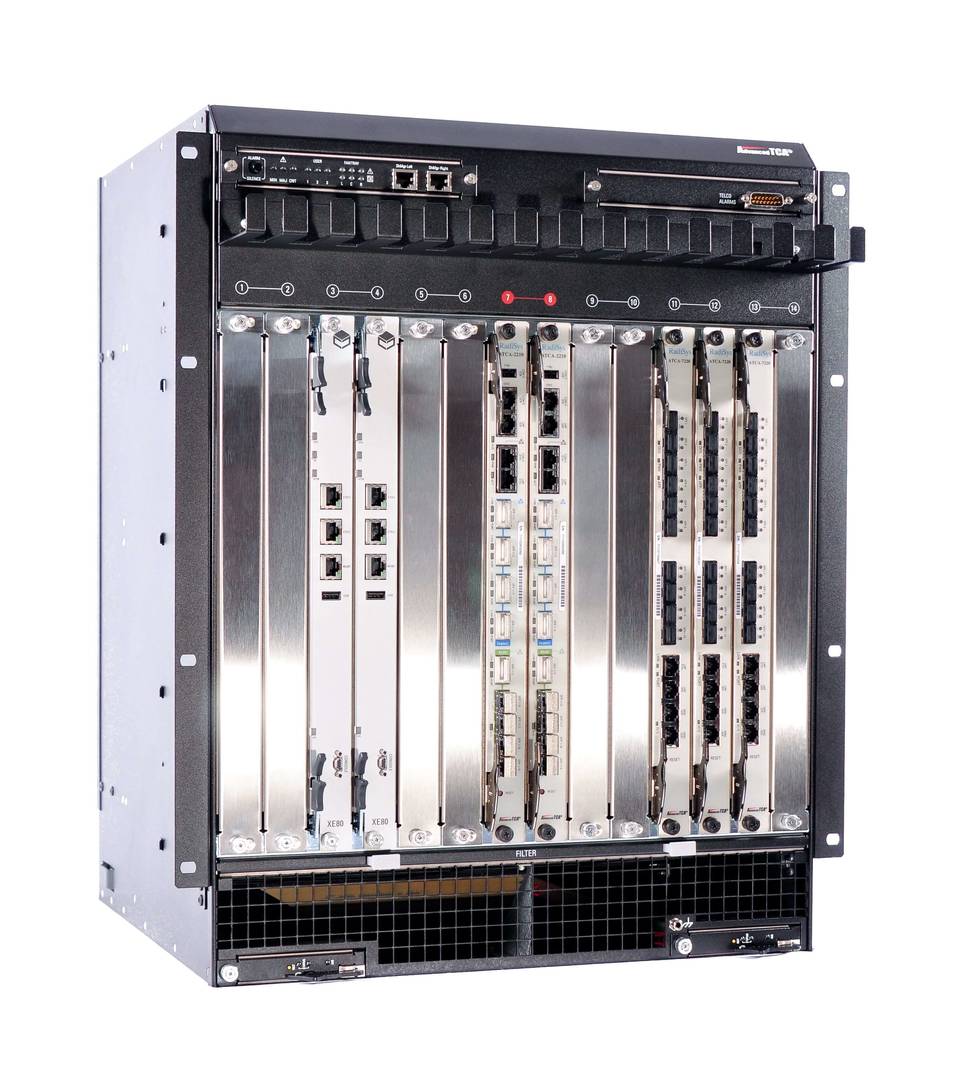 This product has been discontinued
General Dynamics Mission Systems' EPC3000 series Evolved Packet Core combines Serving Gateway (S-GW), Mobility Management Entity (MME) and Packet Data Network Gateway (PDN-GW) into a highly scalable and cost effective architecture. Different hardware configurations support operator deployments from economical LTE networks for rural communities to mission critical LTE networks for public safety operators. Software features support flat rate Internet service to sophisticated application level quality of service management.
General Dynamics Mission Systems LTE combines expertise in building and integrating complex communication networks and products with industry leading 3G and 4G Long Term Evolution (LTE) wireless broadband to deliver "always on" high-speed access to vital information needed by law enforcement, emergency first responders, government agencies, military personnel and others responsible for public safety and national security.
General Dynamics Mission Systems LTE ensures that information, ranging from real-time video feeds to large image files and other mission-critical data will be available in cluttered urban environments, isolated rural areas and everywhere in between. General Dynamics Mission Systems is committed to introducing state-of-the-art, next generation communications technology.
Flexible Deployment: The EPC3000 scales from a baseline system for small networks to a fully-loaded system for regional networks. The modular architecture offers a 'pay-as-you-go' model. Operators scale the EPC3000 as the network and subscriber bases grow. Adding capacity to the EPC3000 is as simple as adding additional processing blades to the chassis and activating additional subscriber licenses.
Carrier Grade: The EPC3000 is designed to meet environmental conditions of Network Operation Centers. It is built on an industry standard 13U/14-slot ATCA hardware with redundant hot-swappable power supplies. The hardware supports varying degrees of redundant configurations to match operators' network availability targets.
Fault Tolerance: The EPC3000 supports on-chassis redundancy and geographic redundancy configurations. This redundancy scheme ensures active sessions are retained for all connected users, and minimizes data loss through the load balancing feature of the data plane traffic. Besides hardware redundancy, the EPC3000 supports primary and secondary servers for redundant Home Subscriber Server (HSS) and Policy and Charging Rules Function (PCRF).
Enhanced QoS Management: The Policy and Charging Enforcement Function (PCEF) in the EPC3000 enforces Quality of Service (QoS) and manages multiple service flows as directed by the PCRF. This function allows the operator to offer differential service levels based on subscriber and application priorities. Such QoS mechanisms are extremely important for public safety and mission critical applications where network resources are directed to the highest priority users during emergencies.
3GPP Compliant: Fully interoperable with General Dynamics Mission Systems' end-to-end 4G Long Term Evolution (LTE) portfolio for integration into state of the art public safety and tactical communications systems
About General Dynamics LTE

General Dynamics Mission Systems LTE combines expertise in building and integrating complex communication networks and products with industry leading 3G and 4G Long Term Evolution (LTE) wireless broadband to deliver "always on" high-speed access to vital information needed by law enforcement, emergency first responders, government agencies, military personnel and others responsible for public safety and national security.

General Dynamics Mission Systems LTE ensures that information, ranging from real-time video feeds to large image files and other mission-critical data will be available in cluttered urban environments, isolated rural areas and everywhere in between. General Dynamics Mission Systems is committed to introducing state-of-the-art, next generation communications technology.

Literature

What Sets Us Apart

Flexible Deployment: The EPC3000 scales from a baseline system for small networks to a fully-loaded system for regional networks. The modular architecture offers a 'pay-as-you-go' model. Operators scale the EPC3000 as the network and subscriber bases grow. Adding capacity to the EPC3000 is as simple as adding additional processing blades to the chassis and activating additional subscriber licenses.

Carrier Grade: The EPC3000 is designed to meet environmental conditions of Network Operation Centers. It is built on an industry standard 13U/14-slot ATCA hardware with redundant hot-swappable power supplies. The hardware supports varying degrees of redundant configurations to match operators' network availability targets.

Fault Tolerance: The EPC3000 supports on-chassis redundancy and geographic redundancy configurations. This redundancy scheme ensures active sessions are retained for all connected users, and minimizes data loss through the load balancing feature of the data plane traffic. Besides hardware redundancy, the EPC3000 supports primary and secondary servers for redundant Home Subscriber Server (HSS) and Policy and Charging Rules Function (PCRF).

Enhanced QoS Management: The Policy and Charging Enforcement Function (PCEF) in the EPC3000 enforces Quality of Service (QoS) and manages multiple service flows as directed by the PCRF. This function allows the operator to offer differential service levels based on subscriber and application priorities. Such QoS mechanisms are extremely important for public safety and mission critical applications where network resources are directed to the highest priority users during emergencies.

3GPP Compliant: Fully interoperable with General Dynamics Mission Systems' end-to-end 4G Long Term Evolution (LTE) portfolio for integration into state of the art public safety and tactical communications systems
---