The Soldier's Network Supplier Event 2018
March 21-22 | Washington, D.C.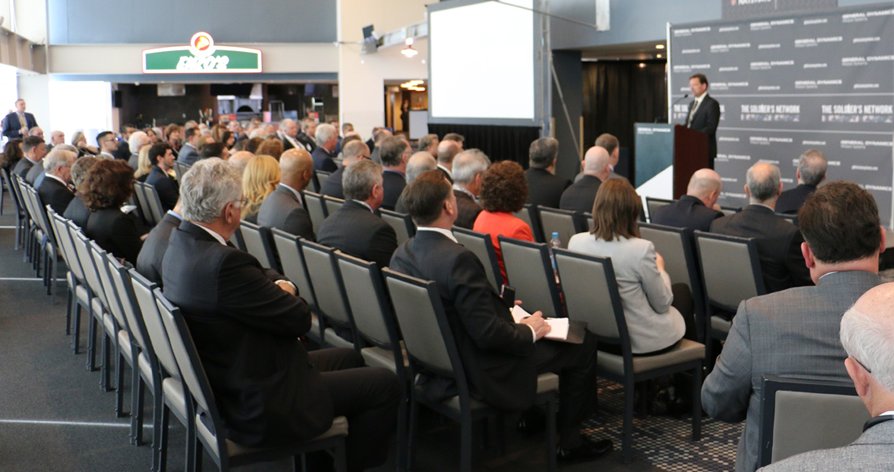 As a valued Soldier's Network Supplier, please join us in our nation's capital for a two-day supplier event. The event will focus on our efforts to support FY19 Army network modernization initiatives as the Army seeks to transform its acquisition process through the establishment of the Army Futures Command and the creation of cross-functional teams to support its modernization priorities.
Tentative Agenda - Attendees should plan on participating in both days
Wednesday, March 21st
Continental Breakfast and Full Lunch will be provided at:
JW Marriott Washington
1331 Pennsylvania Ave NW, Washington, D.C. 20004
8:30 AM - 2:15 PM - Check-In: Salon II (Ballroom Level)
8:30 AM - 10:30 AM - Continental Breakfast

9:00 AM - 2:15 PM - Optional 1-on-1 Meetings with GDMS Supply Chain: B & C Rooms

11:30 AM - 1:30 PM - Lunch: Salon II (Ballroom Level)

2:30 PM - 5:30 PM - Formal Presentations: Salon I (Ballroom Level) (Please take your seats at 2:25PM)
5:30 PM - 7:30 PM - Networking Reception (Refreshments Provided): Penn Avenue Terrace (Lobby Level)
8:00 PM - End of Day 1
IMPORTANT INFORMATION
Attire: Business Professional
Enter the JW Marriott through the 14th St NW or Pennsylvania Ave NW entrance
Valet parking will be available at the JW Marriott at attendee's cost
The closest Metro stop is "Metro Center Station" on all lines
Thursday, March 22nd
Full Breakfast and Lunch will be provided at:
Bullfeathers
410 First St SE, Washington, DC 20003
7:00 AM - 9:30 AM - Full Breakfast & Meetings With Your State Delegation: Bullfeathers
Assignments will be provided by GD Corp, Government Relation
8:00 AM - 5:00 PM - Soldiers's Network Briefings on Capitol Hill
Be prepared to leave Bullfeathers by no later than 8:00 AM

We will provide you with a specific meeting schedule at check-in

Plan to stay on Capitol Hill until 5:00 PM
11:30 AM - 1:30 PM - Full Lunch: Bullfeathers
5:00 PM - Event Concludes Or Once Your Last Meeting Has Completed
IMPORTANT INFORMATION:
Attire: Business Professional -

wear comfortable shoes or walking shoes
Bullfeathers is within walking distance from the Senate and House Office Buildings
Congressional meetings are coordinated by General Dynamics
Schedule provided upon check-in on Wednesday, March 21st
Parking may be difficult to find around this area
The closest Metro stop is "Capitol South" on the Orange/Blue/Silver lines
*TIME SUBJECT TO CHANGE
Click Here to Download the Locations Map
Hotels & Airports
We advise booking hotel rooms and flights as soon as possible and recommend flying into National (DCA) or Dulles (IAD) airports. Attendees may book the per diem rate of $253 by calling the hotels and requesting the GD rate. Please print this letter authorizing use of the rate for this event to present at check-in:
Book early – rooms are filling up fast!
Questions? Contact Andrew.Bagni@gd-ms.com or call 703-272-4266.